Gifted and Talented
UTHS offers multiple services to meet the needs of gifted and talented learners.
Credit by Exams (CBEs) - for acceleration
CBEs offer reliable placement for students in grades K-12. With approval from the local school district, students in grades K-12 seeking placement credit in a subject area in which they have not received prior instruction may earn credit by passing the subject area exams with a grade of 80% or above. The exams are designed by curriculum experts and aligned to the TEKS.
Please find the UTHS Texas and UTHS International Diploma Program CBE windows below. If you are not a full-time UTHS diploma program student, please visit the Credit by Exam page for more information. 
UT High School Diploma Student CBE Request
| | | |
| --- | --- | --- |
|   | UTHS Sign-Up Window  | UTHS Testing Window  |
| Window A | Oct 2 – Oct 20  | Nov 8 – Nov 22 |
| Window B | Jan 2 – Jan 20  | Feb 8 – Feb 22  |
| Window C | April 2 – April 20  | May 8 – May 22  |
| Window D | June 2 – June 20  | July 8 – July 22  |
Self-paced online courses - anytime, anywhere
For the Distinguished Achievement Diploma option, students may be interested in our online Advanced Placement® (AP®), elective, Physical Education, and fine arts courses to satisfy their elective requirements or supplement their current schedule. While freeing their schedule for other courses in the future, students can benefit from the self-paced environment and flexibility offered in UTHS's online courses.
Students as young as 6th grade may enroll in UTHS's online courses prior to entering high school if they meet the course prerequisites. To enroll in an introductory level 9th grade core course, students must successfully complete the corresponding core courses as a prerequisite or successfully pass the 8th credit by exam for that core subject with a score of 80% or higher. Please keep in mind that all high school course grades are recorded on the student's high school transcript.
UT High School Full-time Diploma Program: G/T Identification and Assessment Window
When students enroll full-time in the UT High School Diploma Program and provide approved G/T documentation from a previous accredited school district, they are eligible to receive G/T services at UT High School. UTHS makes the final determination if documentation provided meets the requirements for approval.
The following nomination window describes the process for nominating a student who has not previously qualified for G/T services in a prior district to be reviewed for admission to the G/T program at UT High School.
UTHSD G/T Informational Webinar (October 26, 2022) - Recording
|   | Fall Timeline | Spring Timeline |
| --- | --- | --- |
| Informational Parent Webinar | September - October | January - February |
| G/T Nomination Window | October - November | February - March |
| G/T Parent Permission for Assessment | November - December | February - March |
| G/T Assessment Window | November - December | February - March |
| G/T Committee Review | November - December  | March - April |
| Parent Notification of Services | November - December | March - April |
| Parent Approval of Services | November - December | March - April |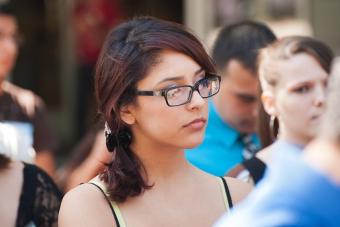 Quick Links
Coordinator of Advanced Academics & Professional Development
Email:
Phone: